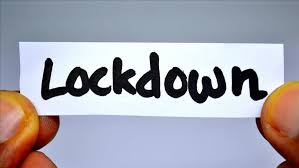 Now is a good time to do a check in on how your resilience is holding up. At the beginning you may have focused on it as a 3-week break, then a 6-week hiatus from normality. Then the weeks turned into months and the reality of a pandemic became clearer in health, economic, social and psychological terms. At the beginning the challenges were those of adjusting to home working, to furlough, to home schooling and of seeing plans for the coming months disappear.  The cruel realities of not being able to be with loved ones when they died or to celebrate their life in a way that offered comfort to those they had left.
Now we are living with a sense that life may not return to what we once assumed was normality. Work patterns have been catalysed by COVID but without working through how to balance task delivery with social connection.  Physical closeness has been redefined as dangerous.  Being in social spaces with others is now tinged with a sense of risk.  How long this will go on we don't know.
At the beginning of lockdown, I focussed on the importance of recognising that as humans we are resilient. We have the ability to bend in response to circumstances and to be creative in our responses.  I saw it in the goals for self-improvement which people set themselves, the explosion of activity on social media, the intention to use this time purposely.  Three months in it may feel very different.  When COVID was seen as an event with a beginning and an end, it was easier to remain resilient. When it is seen as a disruption without end, and with seismic economic consequences feelings change.
So, to help you get a sense of where you are at this point in the pandemic, ask yourself the following questions:
To what degree have I:
Struggled to adapt to the changes that COVID has asked of my life.
Lost confidence in myself as the weeks have gone by.
Missed the social support of colleagues and friends.
Found it difficult to keep perspective on the reality of how COVID is impacting on my life.
Lost my sense of humour as the pandemic continues.
Found it difficult to be proactive when things are not demanded of me.
Struggled to change my pattern of working even though circumstances have changed.
Avoided thinking about what could follow from COVID because it feels too difficult.
Lost a sense of meaning and connection with what I am doing.
Felt I have lost control of my emotions.
Found myself having catastrophic thoughts about the future.
Stopped doing things which normally I would do as part of my self-care.
So how are you doing?
Resilience Has Been Impacted by COVID
It is likely that you will have seen some changes in how you are managing yourself, your emotions, your thought processes and your behaviours. That is normal.  When we know that a disruption has an end date we can keep going because we see an end in sight.  However, the risk is that if the end date does not appear, and you are uncertain when you can go back to work, when schools will reopen, when it will be OK to go to a sports event or when you can get married, our resources drain.
Instead the evidence is from those who have lived in challenging circumstances with no end date, such as prisoners of war is that it is better for mental and physical health to focus on how the best can be made of whatever circumstances we are in, rather than focusing on a time when the hope is, that things will be different.
Focus on the Controllable
In thinking about what that means it is helpful to focus on what is within your control. The Serenity Prayer expresses it simply, "God grant me the serenity to accept the things I cannot change, the courage to change things I can, and the wisdom to know the difference".
Consider what is within your control and then identify something you do have the courage to act on, no matter how small.
Any one change you make will have an impact on your whole system. For example, deciding to tell your colleagues that you would welcome more contact because you are finding it difficult working remotely for so long, allows them to own their own feelings about distanced working.
Deciding to stand back back from daily irritations and consider how important these will look with the distance of days or weeks will help to quieten emotions.  Go back to the exercise regime you started with enthusiasm and then abandoned and identify why you gave up.  This will allow you to find a regime that works for you, and to reconnect with the physical and mental benefits it offers. Look for what is possible rather than focussing on what is being denied.
Staying in the Present
It also means focusing on what is true right now. Our resilience is undermined by the human gift of being able to imagine the future. Other animals are not able to imagine that a threat may be around the corner, that tomorrow you may not be there to care for them. They simply live in the present moment of feeling safe.  That ensures that they only engage their stress hormones when it is absolutely necessary because there is a real and present danger.  As humans that ability to imagine leads us to catastrophise, to imagine the worst and to let our body respond as though it is true.  Being able to stay in the present can be done through mindfulness practice. It can also be done by simply asking yourself:
What is true right now?
What is the danger I am facing right now?
Grounding yourself in the present is not to deny that bad things can happen but it focuses you on having the resources to deal with them when they do happen, rather than expending them in practising for a possible future which raises your stress levels.
Your Resilience Has Remained Strong During COVID
You may  have discovered that you are dealing well with this time, that you have accessed resources you never knew you had or that you have seen that things can be different and you are enjoying that difference. You may have found new purposes from having the time to stand back, or noticed that you like the person you are during lockdown more than the pre-lockdown person. You may have learnt that the quality of your life is improved by the changes it has demanded of you. You may have discovered aspects of yourself that were hidden when living and working in the 'old normal'.
If you are in that space, then the power of resilience is in taking that learning forward.
What of this time do you want to ensure you hold onto because it will enable you to have a better life?
Before you forget (and we do when they become normalised) capture what has been good about this time that you want to hold onto and take forward.
In how you work
In how you communicate with others
In how you are with those who are important to you
In how you have managed your energy
In what you have discovered is important to you
In discovered new aspects of you
Resilience is not about bouncing back; it is about moving forward from difficulty with the learning that will increase your capacities and capabilities to deal with the next disruption.  3 ½ months in is a good time to take stock so that your learning can help you deal with whatever is going to emerge in the next 3 ½ months.