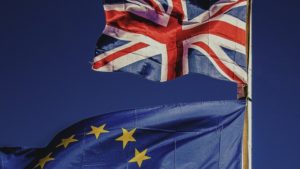 Remember Brexit?  A year ago I wrote a blog linking the uncertainty of Brexit with the need to be resilient.  Where once Brexit dominated our media, now it does not merit a newspaper column inch.  Its' place has been taken by a word unknown to us all until 2020 – COVID 19.  In 2019 I wrote about  VUCA: a term then increasingly familiar in business contexts, because it captured the sense of Volatility, Uncertainty, Complexity and Ambiguity that many people felt in their workplace as Brexit loomed.  Little did we know that a year on, we would be living with VUCA on steroids.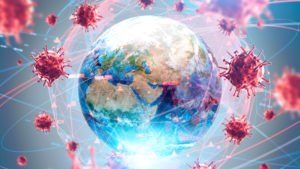 Rereading that piece I realised that many of the remarks I made are equally relevant to now but repositioned. Where once I wrote of challenges to our markets now it is a challenge to our health and financial security. Where once I wrote of new entrants disrupting the market now it is a virus disrupting our ability to do business. Where once technology was changing how customers wanted to do business, now it is technology that is enabling us to still be in business and in connection.
What these disruptions mean at an individual level is remarkably similar to what we then feared from Brexit
Not knowing if your organisation will exist in a few months' time
• The fear of job loss
• Promotion opportunities disappearing
• Career promises being undeliverable
• Fighting for your existing job as a result of restructuring
• The scope of your role being dramatically extended as the price of retaining it
While lockdown may protect you from COVID, it cannot protect you from what may happen as a result of COVID, and so the need for resilience will be as critical as we move out of lockdown, as it is as with live through lockdown.
I was reminded of this in rereading Kathryn Jackson's book 'Resilience at Work'. The book is based on the learning she gained by living through the major earthquake that destroyed much of Christchurch NZ in 2011. Kathryn was both a victim, in that her home and workplace were destroyed, but also a player in the city's recovery: through her role in working with those who were recruited to rebuild the city's infrastructure in record time.
Central to the book is the model which was developed by a team of academic researchers and professionals brought together to support those doing the work of rebuilding Christchurch.
They recognised that turbulence at work, things happening with no obvious cause, an overwhelm of information, lack of precedent and complicated circumstances could fuel strong emotional responses, doubt and hesitation, frustration, unpredictable behaviour and resistance to taking risks, and of course endless speculation. All of these could be markers of our return to work, just as they have been in the shutdown of work.
The model they developed to support individuals through disruption has 4 key elements:
Emotional Honesty
Noticing and acknowledging the negative emotional impact of events on you, so that there is a possibility of managing them vs denying the impact of what is happening, or accepting it as inevitable.
Self-Care
Seeing looking after yourself as a valuable resource as critical to dealing with difficulty vs seeing it as a 'nice to have' when there is time.
Connecting
Building strong connections with people who you want to help and who will help you vs seeing yourself as isolated in dealing with the challenges of your work.
Learning
Looking at what you can learn both formally and informally that will be helpful to dealing with the current situation vs rather than denying the need to adapt.
Consider:
How COVID 19 is impacting on your work right now:
• At the macro-level (external pressures that are impacting on how the organisation is operating)
• At the micro-level, what that is meaning for you?
In responding to COVID ask yourself:
Do I:
1.Notice  when I am getting negative and dispirited in my work and see it as a signal  to do something to change my emotional response. (Emotional Honesty)                                                                                                                        Yes/No.
2. Recognise  when the pressures at work are changing how I am with myself and with others. (Self-Care)       Yes/No
3. Actively seek out people to talk with when things at work are challenging, because I know it helps me handle pressures more easily. (Connection)                                                                                                                                                        Yes/No
4. Review  my approach when circumstances change at work to identify how I need to develop in order to remain of value. (Learning)                                                                                                                                                                                    Yes/No
If you have answered No to any of those prompts then it is a signal that you need to consider how you can address your need to increase that pillar of resilience in order to stay resourced in a COVID world that will continue to be with us long time after lockdown ends.
Reference: Kathryn Jackson, Resilience at Work (Routledge).