The Four Months of COVID Living Resilience Questionnaire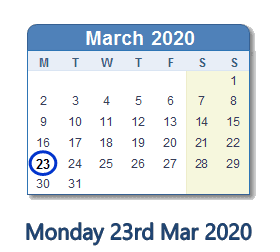 It was March 23rd when the UK government put the country into its Stay Home lockdown. The day when we discovered the word 'furlough', and moved our social interactions into a world of multiple faces on screens.  What was once the plot line of a dystopian novel became our way of living.  Four months on as lockdown lurches into an uneven, confused reopening it is a good time to take stock of how your resilience is holding up.
You may have been fine during lockdown. Finding enjoyment in the extra time that not travelling provided. Adjusting to a new way of working with ease. Relieved at the reduction of social contact. Setting goals for this special time. Managing the dual demands of home and work.
It may not be lockdown that has tested you but the uncertain, wavering emergence from lockdown. An emergence that does not take us into a post-COVID world but into an uncertain COVID world, where a second wave may on the way, and the economic consequences  are likely to be severe.
You may find that feelings of unease are increasing as the world opens up. This is because it is often not the major life disruptions that unsettle us but the additive effect of small challenges.
Deciding who it is safe to see may feel more stressful than not being allowed to see anyone.
The cumulative effect of balancing home and life erodes patience and tolerance.
The cancelled wedding, holiday or celebration makes the world seem joyless.
Looking ahead into the unknowable future only evokes negative thoughts.
Financial concerns are wearing you down.
Worries about aging parents are a constant presence.
Together or separately these can stretch your resilience elastic to breaking point. While the elastic may have held during the first stage of COVID it may feel it is getting tighter as the virus extends its hold from weeks to months or even years.
Because the tightening builds slowly you may not even acknowledge its impact until the day you 'blow' over something which surprises you:
The Zoom call too many.
The length of a queue.
Another demand on you as a parent.
A deadline.
A news' story.
The lack of social distancing when you venture out.
The cancellation of yet another looked forward to event.
We each have our own 'blow' moments when our usual resilience deserts us. So, as we move into a world where lockdown may be easing but we are not living in ease, it is a good time to take stock of how your resilience is holding up.
Ten Questions to Ask Yourself:
1. How fearful am I at going back into the world more fully?
     2.  When I look ahead are my thoughts largely negative?
      3. Have I lost a sense of purpose in the last few months?
      4.  Am I finding it difficult to make decisions about the future?
      5. Has my sense of humour diminished?
      6.  Am I anxious about what a return to work will ask of me?
      7.  Have my emotions become more unpredictable and uncontrollable?
      8.  Have I lost connection with people I would normally call on for support?
      9.  Have my responses to situations become rigid?
      10. Am giving less time to self-care?
In looking at your responses, notice any changes in how you are experiencing yourself compared to a few months ago.
Some of your concerns will have a basis in reality.  We do know that the economy will be seriously impacted, so it is rational to have thoughts about what that will mean for job and financial security.  However, if we only see the risks, we reduce the size of the lens we hold up to the world. That will also limit how we see our choices.
When we are resourceful, we are able to take a 360-degree view of an issue. We are be able to assess how great the risk is, and to see that we have choices. When we are less resilient, we have very particular ways of looking at situations which focus on what is not possible, and how little control we have.
Resilience comes from being able to look at a situation and recognise:
What is the truth of the situation I am in?
What options are available to me?
What capacities do I have that will help me deal with this situation?
What other supports can I call on?
Example
I cannot sleep for worrying about the future of my job
What is the truth of the situation?
My sector has been hard hit.
I have been incredibly busy during lockdown because my role is critical.
I am over 50.
I have been made redundant before.
My options
Continue to worry, waiting all the time for a phone call from HR.
Ask for a conversation with my boss about how they see things developing going forward so I have some data.
Work on building a cv that focuses on skills that could be transferred into other sectors.
Remind myself of the things I learnt from my last redundancy and how I can apply them to this situation.
Resources
I have had multiple careers so I know that I am adaptable and learn quickly whether that is adapting to how my current organisation restructures or going outside.
I am good at keeping in touch with people, so I do have a network outside my work.
I ensure I take care of myself physically even when things are tough as I know that helps my mental health.
Support
Reach out to my network to see what is happening in other sectors which may have new opportunities as a result of COVID.
Talk about my concerns to someone who could help me, rather than bottling them up.
 Resilience Outcome
Facing the truth, does not mean coming up with a happy ending or being caught in despair. It is about acknowledging a 360-degree view of truths, rather than the one truth which is often dominating our thoughts.
Paradoxically, when we face into truths rather than second guess them or hide from them, rather than being overwhelmed we become more resourceful.
For You
Identify the part of your resilience that is being most impacted by this next stage of COVID.
Ask yourself
What is the truth of the situation – aiming for multiple truths
What options emerge from those truths?
What personal resources do you have to bring to those options?
What other forms of support are available to you?
 Your conclusion
When you answer those questions. What do you notice about?
Your thoughts about yourself
The actions available to you
One final thought
Resilience is about learning from disruption. 2020 has been a year of seismic disruption. What have you learnt during this time that is going to help you deal with the next phase of this uncertain future we are all facing?